SHREVEPORT, La. – An Amazon 18-wheeler drove off Interstate 20 in west Shreveport Wednesday night and crashed into a house on Curtis Lane in the Hollywood Heights neighborhood.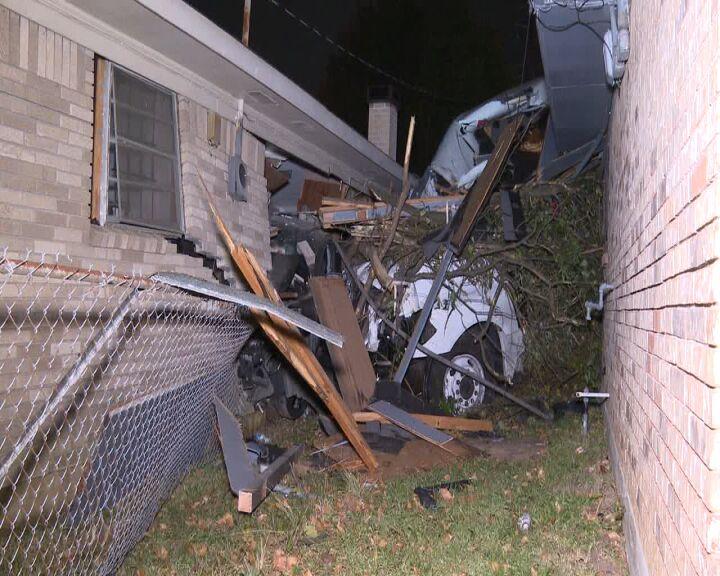 The truck smashed into a neighbor's car and pushed it through the wall, and into the living room and bedroom of the house.
The back wall of the home was pushed about a foot off the concrete foundation.
The truck tore through trees on its way toward the house, barely missing a powerline pole. 
No one was injured. The family who lived in the home was there at the time of the crash.