Super fans camp out to celebrate Queen's legacy close-up
Royal superfans have been camped out in tents by Buckingham Palace for days leading up to the festivities. Among those in the prime spots closest to the action was Mary-Jane Willows, 69, from Cornwall and fellow royal follower Donna Werner, 70, who traveled all the way from Connecticut to celebrate the Queen's legacy.
"She has never faltered, she has never waivered, she has never made a wrong step," Willows said. "I think she is a role model for all of us."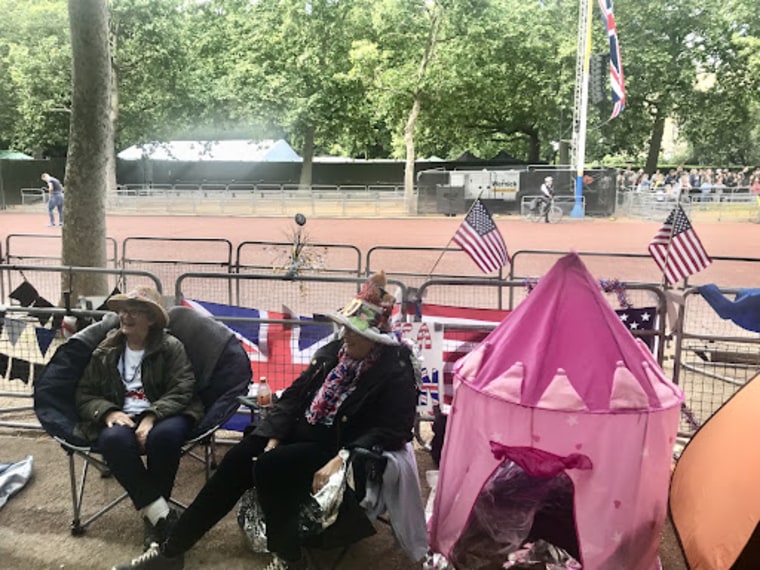 The two friends met  at the wedding of Prince William and Kate Middleton in 2011 and have been attending royal events together ever since. For Willows, braving the chilly London nights sleeping on a tiny mattress was worth it to celebrate this anniversary.
"[The Queen] has given her service every day of the year for 70 years. We are here for one weekend to say the best way we can — 'thank you,'" Willows, 69, said.
Also among the well-wishers was mother and daughter Lin Quinn and Lucy Edwards who were enjoying their high tea with a glass of champagne. The pair traveled about 100 miles from Bristol to be there.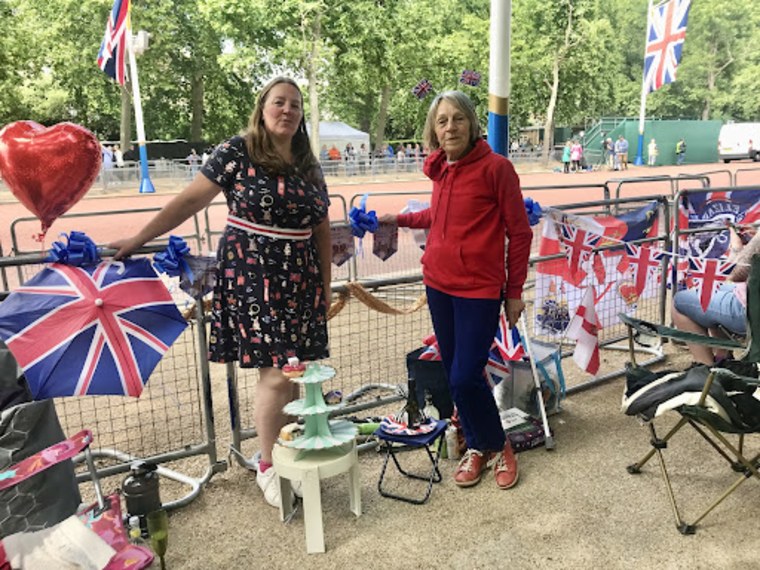 "It's such an amazing thing that if you stayed at home and watched it on TV, it's not as good as being at the real thing, being part of it," Quinn, 72, wearing a headband with two small Union Jacks on her head, said. 
She and her four siblings attended the queen's coronation in 1952, Quinn said, but she has little recollection of it as she was very young. She said the Queen deserves all the attention and the "special treatment" for the commitment she has shown to her people. "She has given it everything," she added. 
Edwards, 50, said camping out is worth it because "a celebration like this won't happen again."