Highway construction built a legacy of inequality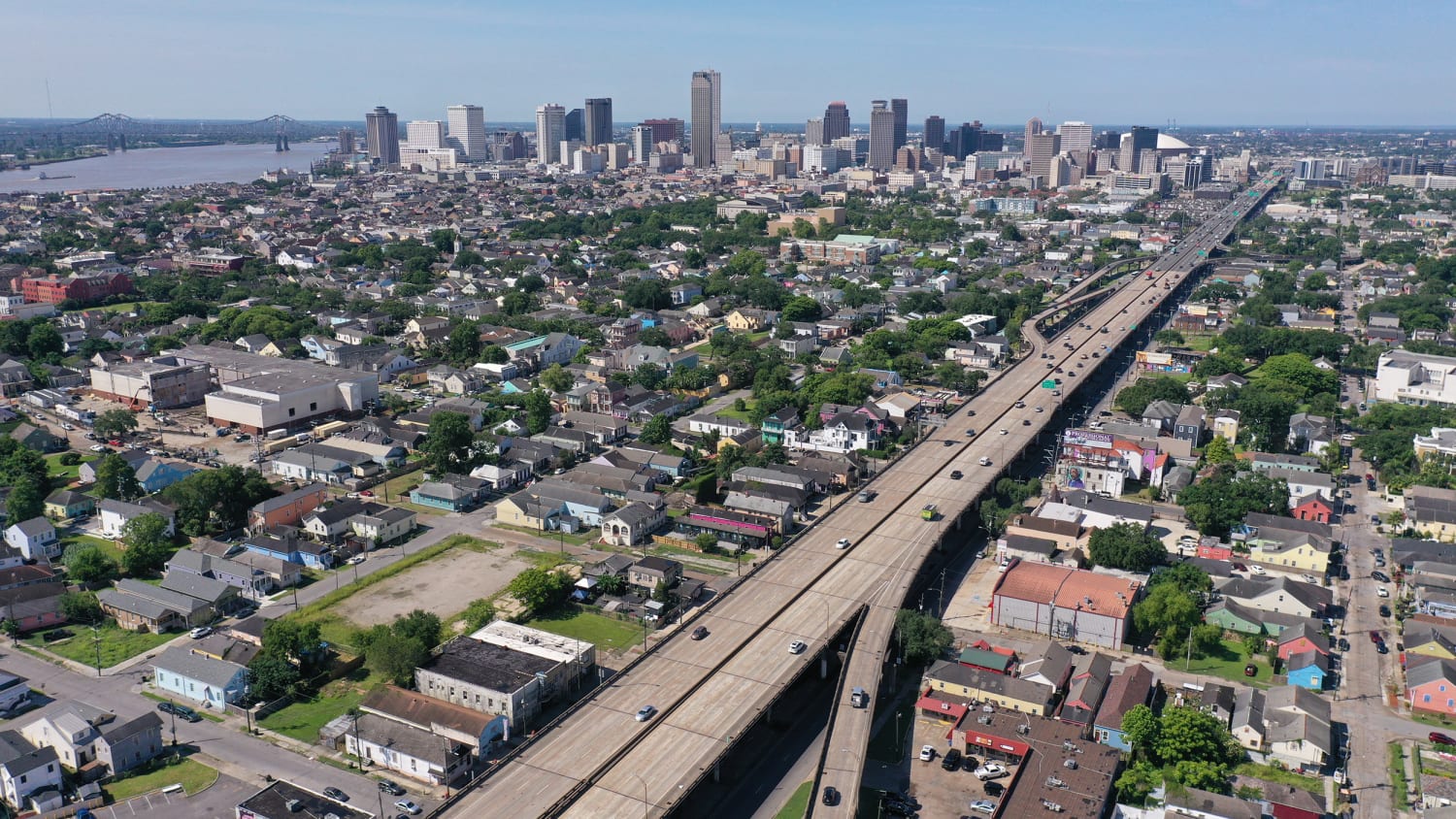 Boyle Heights
Los Angeles
Interstate 5, Interstate 10, U.S. 101, State Route 60, Long Beach Freeway
Once described as a "United Nations in microcosm," the East Los Angeles neighborhood of Boyle Heights before World War II was home to Jews, Japanese Americans, Latinos, Black Americans, Russians and others. The subsequent internment of Japanese Americans, racist housing policies and eventually highways changed all that.
The immigrant and working class community has a long history of activism, first through unions and later through the Chicano movement of the 1960s. But it wasn't enough to prevent decades of highway construction from the mid-1940s to the 1960s that plowed through and cleaved the community, demolishing homes, blocking residents from their churches, evicting homeowners and renters, and increasing pollution. 
"It was with the freeways that Boyle Heights transitioned into a concentration of Mexican American or Mexican immigrant poverty," said Eric Avila, an urban history professor at the University of California, Los Angeles. Before the highways, the neighborhood "reflected multiracial, multicultural diversity and people creating a community together. … They worked through each other's differences to build a vibrant, working-class neighborhood."
Boyle Heights was officially deemed in the 1930s by the federal government to be a slum and "thoroughly blighted." 
"It was a neighborhood where the government felt that it was appropriate for the placement of unwanted infrastructure,"Avila said. "It didn't matter if it impacted property values, because property values were already considered low to begin with." 
Los Angeles built only 61 percent, or 918 miles, of the freeway grid it laid out in a 1958 master plan, according to Gilbert Estrada, an urban historian and assistant professor at Long Beach City College.
The freeways it didn't build, such as Beverly Hills Freeway, would have cut through white neighborhoods. It built 100 percent of the freeways planned for communities in East Los Angeles, however.
"Unlike the people of Boyle Heights, who protested against five freeways, the people of Beverly Hills won their fight against one freeway. That's inequality in about as stark a picture as you can get," Avila said.
From the start, opposition from Boyle Heights residents and local businesses was as fervent as that of the residents of Beverly Hills, but their political power was no match. As a result, Boyle Heights became home to the East Los Angeles Interchange — a 27-lane confluence of six freeways that blocked 32 streets and became known as "the Spaghetti Bowl, because it's such a mess," Estrada said.
"It's so big, it's actually three interchanges," he said, adding that the California Division of Highways would joke about giving drivers "an award for not getting lost."  
Before the pandemic, about 2 million vehicles a day, including diesel trucks, traveled on the interchange, spewing exhaust and sickening residents in Boyle Heights and unincorporated East Los Angeles, according to Estrada's calculations of 2017 California transportation data.
The Pomona Freeway sliced through Santa Isabel Church and its elementary school. Both were demolished in 1958 and then rebuilt farther from the highway. 
Frank Villalobos attended the elementary school and saw the highway block his family's path to Resurrection Catholic Church, where they attended Mass on Sundays and where his siblings went to school. 
The highway construction in Boyle Heights also obliterated his childhood home, a Spanish colonial three-bedroom, two-bath that was the incarnation of his mother's dreams, made real by his architect father's artistry.
With an added den, kitchen cabinets that his father crafted and garden trellises, their home stood kitty-corner from the playground where Japanese, Jewish, Black, white, Mexican American and immigrant children played.
"It's under a freeway now," Villalobos, 75, the president and owner of the architecture and urban design company Barrio Planners Inc., said. "It was taken by a freeway. The entire neighborhood was taken."
Today, about 4 percent of the city of Los Angeles and 1 percent of the county is covered by freeways. In Boyle Heights, that figure is about 12 percent, and in East L.A. about 19 percent, Estrada said.
For those who were evicted there was little place to go except public housing, rental homes in Boyle Heights and other redlined neighborhoods. Deed restrictions made many neighborhoods open to whites only, until the state outlawed such restrictions in 1957.
The government paid about $12,000 to homeowners in Boyle Heights at the time, which was about $5,000 less than the value of Villalobos' home because of the improvements made by his father, "which is why my dad was probably the last one to move out of there, because he kept arguing the unfairness," Villalobos said.
He wasn't alone in fighting for some parity. In 1949, residents elected Edward Roybal, a Boyle Heights local, as the first Mexican American to serve on the 15-member Los Angeles City Council since 1881. Outnumbered, Roybal, who later went on to serve 30 years in the U.S. House, shifted to fighting smaller battles — such as for on and off ramps and for better compensation and housing for homeowners and the displaced, said George Sanchez, a University of Southern California professor of American studies and ethnicity and history.
"It was done in a very undemocratic way. The local population could do virtually nothing to change the plans, since it was a state-driven, appointed commission that could not be overturned," said Sanchez, author of "Boyle Heights: How a Los Angeles Neighborhood Became the Future of American Democracy."
In spite of the incisions it suffered, Boyle Heights remains a vibrant community that is home to many immigrants and Latinos. Murals, mariachis, panaderias (bakeries), a historic pharmacy and the use of Spanish all persist. The freeways have become integral to protest art and culture.