'You have to communicate with your enemy,' says Irpin survivor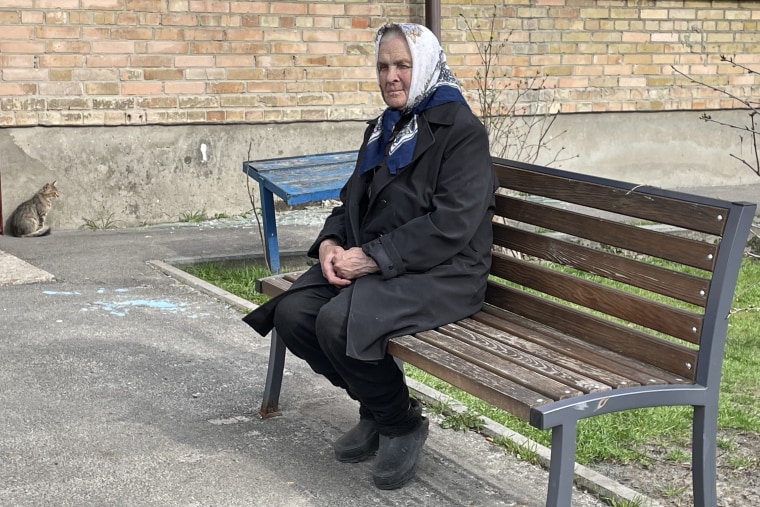 IRPIN, Ukraine – Nina Tarasova, 80, a lifelong resident of Irpin, a city on the outskirts of Kyiv, survived the Russian occupation by hiding out in the stairwell of her building with her loyal dog Topik. 
After all the windows were shattered early on, she realized that bullets could not penetrate the interior walls. So she hid with Topik in the dark for days and survived on a diet of canned beans.
She lost friends during the month-long attack and showed us the graves that neighbors helped dig for them in the courtyard of her building. 
Despite it all, she is still hopeful that Ukraine can reach a peace agreement with Russia. 
"You have to communicate with your enemy … you have to," she said through a translator Thursday. "We have to love each other. We live only once on this Earth."