Plane crashes in residential neighborhood northeast of San Diego, setting buildings on fire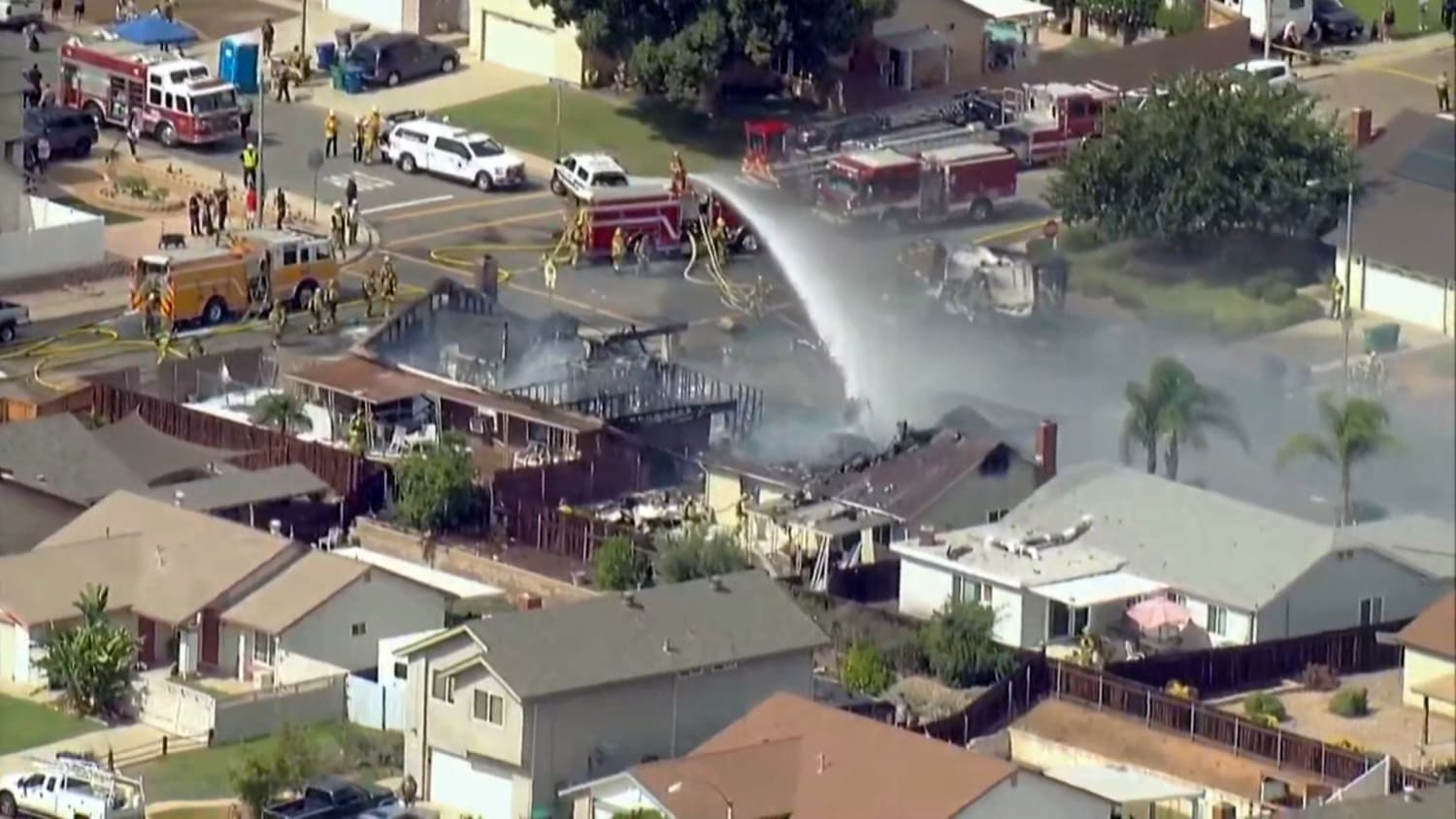 A plane crashed in a neighborhood near San Diego on Monday afternoon, setting multiple buildings on fire, authorities said.
The San Diego County Sheriff's Departmentasked locals to steer clear of the 9900 block of North Magnolia Avenue in the city of Santee, about 20 miles northeast of downtown San Diego.
The crash happened just after noon and came within blocks of Santana High School, but no one there was injured, the school said.
The Santee Fire Department said multiple "crews are working an aircraft crash in the area" just east of campus.
The crash scene is about four miles north of Gillespie Field, small county-owned airport in El Cajon, and 23 miles northeast of San Diego International Airport.
This is a developing story, please refresh here for updates.