Silicon Valley area food banks strain under growing logistical needs of poverty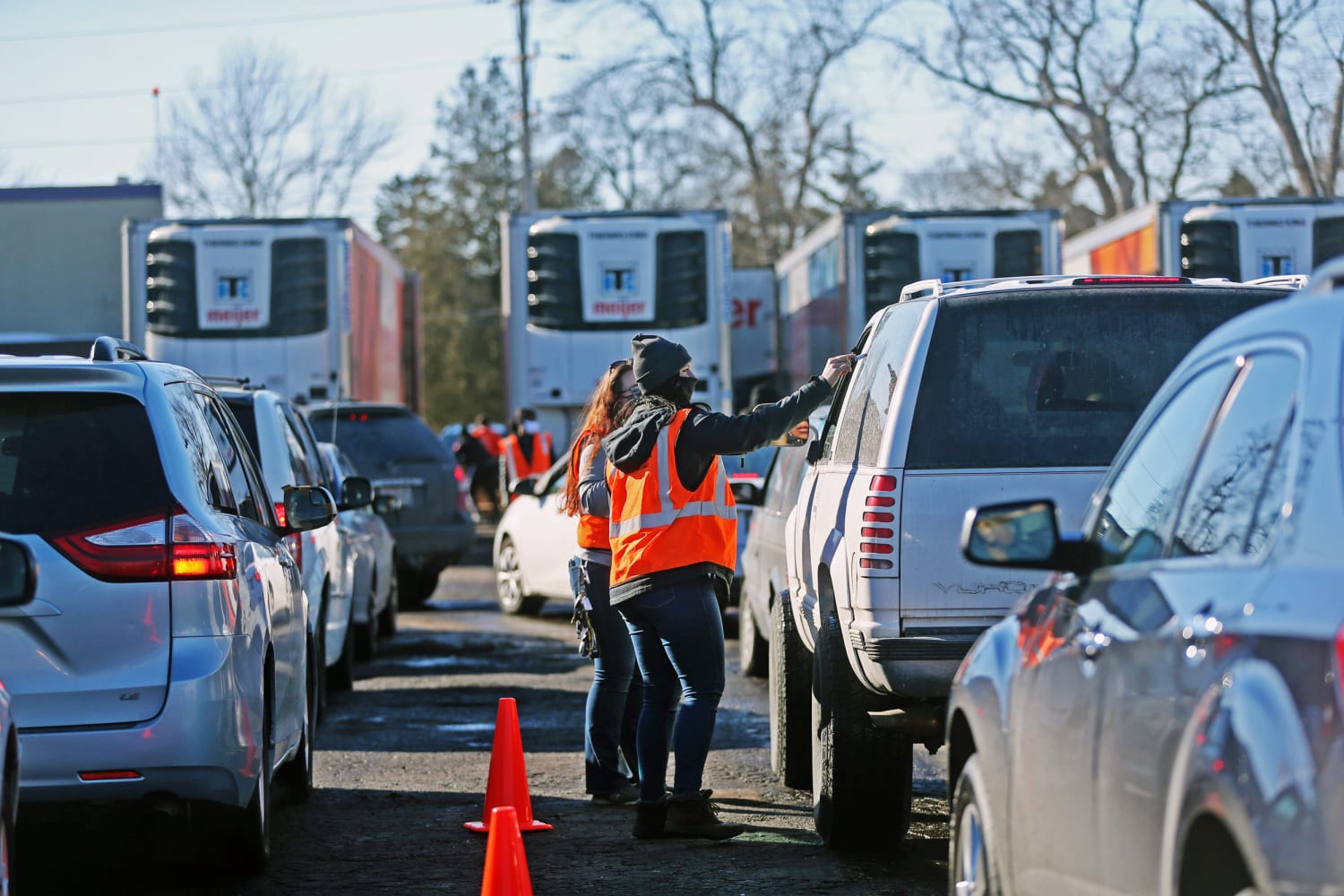 National problem
In some ways, food banks across the San Francisco Bay Area are experiencing a microcosm of what is playing out at food banks nationwide.
A recent report from the U.S. Department of Agriculture found that in 2020, families with children were hit harder with food insecurity and experienced an increase in hunger.
But the recovery is not occurring equally across cities, regions and communities, according to Diane Whitmore Schanzenbach, an economics professor and poverty expert at Northwestern University, who also serves on the board of the Greater Chicago Food Depository.
"We're seeing that in Chicago, too," she said by email. "I think that's telling us that many families are still deeply hurting economically. That's not surprising — recoveries are always uneven, and historically low-income families are hurt both worse and for a longer period after recessions."
Feeding America, the umbrella organization to the largest food banks nationwide, provided 6.1 billion meals in 2020 — a 44 percent increase over the year before — and is on track to bump that to 6.6 billion this year, according to Vince Hall, the organization's chief government relations officer.
"All of these infrastructure requirements have sorely taxed the charitable food system at a time when demand is still extraordinarily high," he said.
In Virginia, Karen Joyner, the head of the Virginia Peninsula Foodbank, said that while demand for food briefly "leveled off" to pre-pandemic levels, "now we are seeing levels creep up again."
For the first time, Joyner had to rent self-storage space near the food bank's offices in Hampton to serve as makeshift dry storage. To attract staff, Joyner also recently raised hourly wages from $12 to $15, but she still needs to hire more. She said she recently hired a child nutrition specialist and a worker in the finance department, but they never showed up.
"I guess you call that ghosting?" she said. "It's happened twice in the last two months — this has never happened before."
Growing challenges
This demand for staff is extending beyond food banks in the Bay Area to homeless shelters and domestic violence programs as well. HomeFirst, a homeless services agency that serves Santa Clara County, at the heart of Silicon Valley, has doubled staff and its budget through the pandemic. It also opened four additional shelters and a bridge housing site, and tripled the size of its outreach program. All of its shelters have now been converted for the first time to operating 24 hours a day, 7 days a week.
"We are working, as my grandmother would say, 'at a full-tilt boogie,' now and for the foreseeable future," said Andrea Urton, HomeFirst's director.
Similarly, Adriana Caldera, the CEO of the YWCA Golden Gate Silicon Valley, which has offices on opposite sides of the Bay Area, said that demand for sexual assault and domestic violence-related services has more than doubled during the pandemic.
"I would say that Covid exasperated domestic violence that was already occurring," she said.
As a result, she wants to expand her group's offerings with more services like therapy and child care for victims. She said that as children return to in-person school, there is more opportunity to report such abuse to authority figures and other school leaders. But even expanding in-person care has been difficult because it's so difficult to build new spaces.
"We have a facility that we are hoping to open in Palo Alto to be a walk-in center. We can't get materials for a remodel in fast enough," she said, noting that because of shipping delays for lumber, the remodeling cannot finish, and the center cannot open in January 2022 as planned.
"The idea was to make it an additional site for sexual assault and domestic violence — wood is in short supply right now."
YWCA Golden Gate Silicon Valley, which has offices in San Jose and San Rafael, north of San Francisco, and provides child care, therapy and even crisis intervention in situations including domestic violence and sexual assault, has also seen a drastic increase in demand.
"We have overwhelmingly seen an increase in requests for our services," Caldera said, noting that she has had to increase her organization's workforce by more than 10 percent, and still would like to hire more child care teachers.
Her organization, she said, has never been so stressed for resources. She noted that as the largest rape crisis center in Santa Clara County before the pandemic, her group would see two to three cases a weekend for forensic exams. She said that on one recent weekend her staff handled nine cases.
"It just keeps coming. We are still experiencing that demand and high level of service," she said. "I feel like with our work with domestic violence and sexual assault that we are still at that peak level."