Starbucks workers in Buffalo vote to unionize, first company-owned store in U.S. with union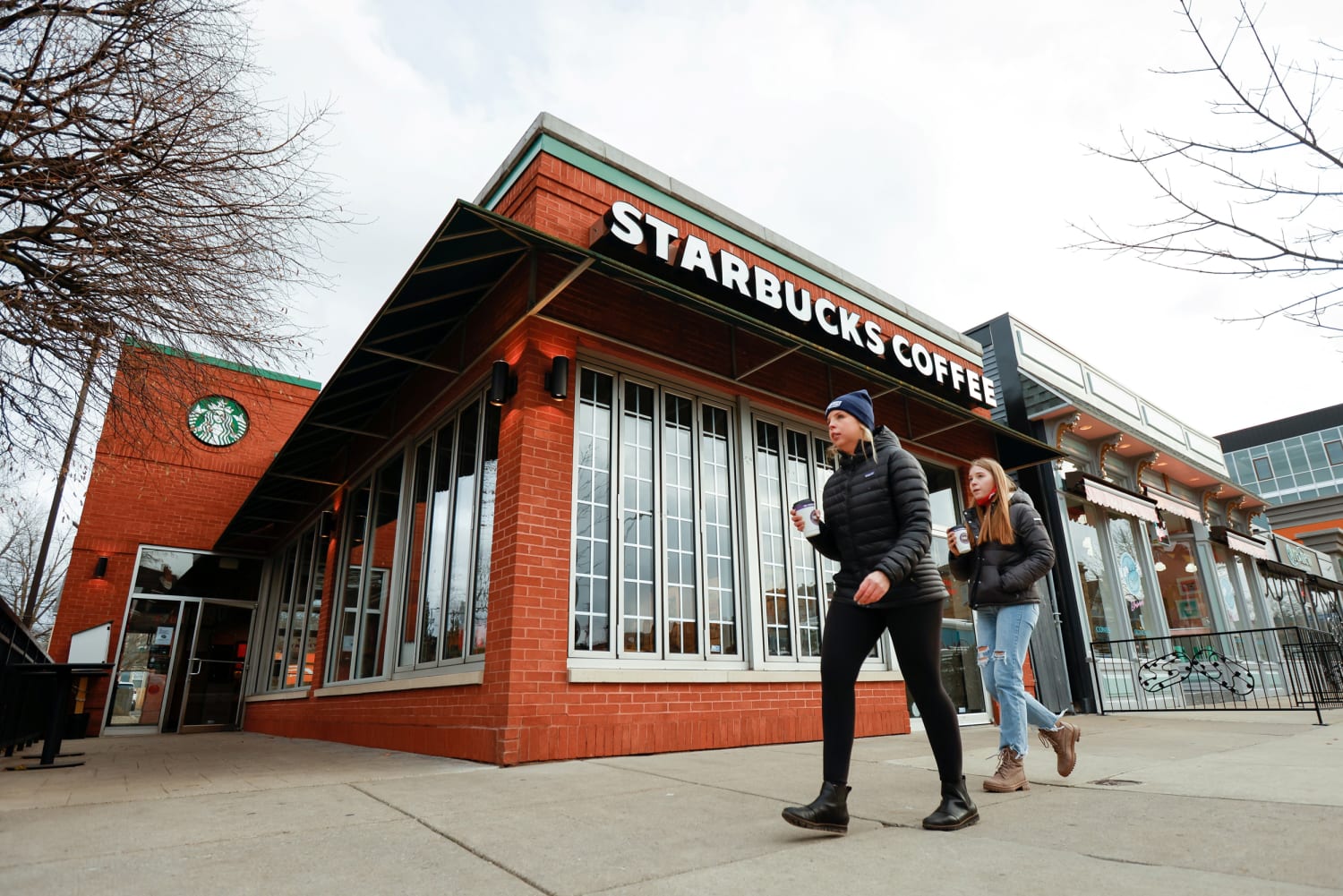 Starbucks workers in Buffalo, New York, won their unionization vote Thursday, becoming the first company-owned U.S. location to successfully organize under the coffee chain.
The National Labor Relations Board is still counting votes Thursday afternoon for two other locations where workers were also organizing to unionize. Starbucks' Elmwood location is a victory for the workers after a monthslong battle for the right to hold independent votes.
Starbucks Workers United, which has the backing of the broader Workers United union, won a National Labor Relations Board decision in October to allow separate votes to go forward at three Buffalo-area locations.
The board rejected Starbucks' attempt to hold a single vote with 20 stores in the region.
Sen. Bernie Sanders, I- Vt., has openly supported the unionization effort at the Buffalo locations. On Monday, he and workers held a livestreamed townhall to discuss what workers were hoping to achieve with the unionization.
Sanders tweeted his congratulations to the Elmwood location following the vote count on Thursday, calling the win historic.
"The company should stop pouring money into the fight against the union and negotiate a fair contract now," Sanders said.
During the Monday townhall, workers at the store discussed their hopes to achieve better pay and leave policies, and what they perceive as union-busting attempts by the Starbucks corporation.
Michelle Eisen, who said she'd been with the company for 11 years, alleged that the company sent "support managers" to their locations in an effort to stifle union conversations.
"What I'd like to see happen when we do unionize, I'd like to be a voice for my coworkers," Eisen told Sanders. "I'd like to have a seat at the table and a voice in the company that allows us to have a say in our working conditions, a say in our pay." 
Starbucks did not immediately respond to a request for comment from NBC News.
Another worker, Lexi Rizzo, told Sanders that she's watched her colleagues struggle to maintain minimum hour requirements in order to qualify for benefits, including maternity leave. She added that she believed "when you love something, you fight to make it better."
"Starbucks claims to have progressive values and be this morally upstanding company," Rizzo said Monday. "When we first came out with our union campaign, I truly did believe in my heart that they would sign the fair election principles, that they would recognize our campaign."
"But instead, we've been met with all these vicious anti-union tactics that my partners and I have told you about." 
This is a breaking story, please check back for updates.
Associated Press contributed.