The New Chevrolet Bolt will be the cheapest electric vehicle in the US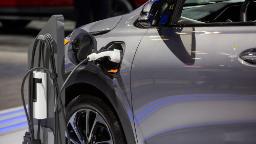 The Bolt's new price slightly undercuts the electric Nissan Leaf, which has a suggested retail price of $27,400.
The Bolt's price has fallen 27% from the 2020 model, which it sold for $36,620. GM's electric vehicle push has been hampered by a recall of Bolt batteries, which led to supplier LG paying it
$1.9 billion
last year. A series of fires triggered the recall, which was among the
most expensive
ever on a per-vehicle basis.
GM halted production of the Bolt in September 2021 as it worked with LG to prioritize batteries for recalled vehicles, but the company restarted the assembly line in early April 2022. GM introduced a Bolt crossover, known as the Bolt EUV, in 2022.
GM introduced the Bolt sedan in 2016 and sold 23,297 units in 2017. But sales slumped and have been generally flat, with GM selling a combined 24,828 Bolt sedans and crossovers in 2022.
GM lowered the prices to make sure the Bolt vehicles are competitive in the marketplace, spokesperson Shad Balch said.
"Affordability has always been a priority for these vehicles," Balch said.
The 2023 Bolt EUV starts at $28,195, a $6,300 drop from its previous price.
Balch said GM is committed to producing a record amount of Bolt vehicles this year.
GM declined to say if the Bolt would be profitable with the new price decrease.