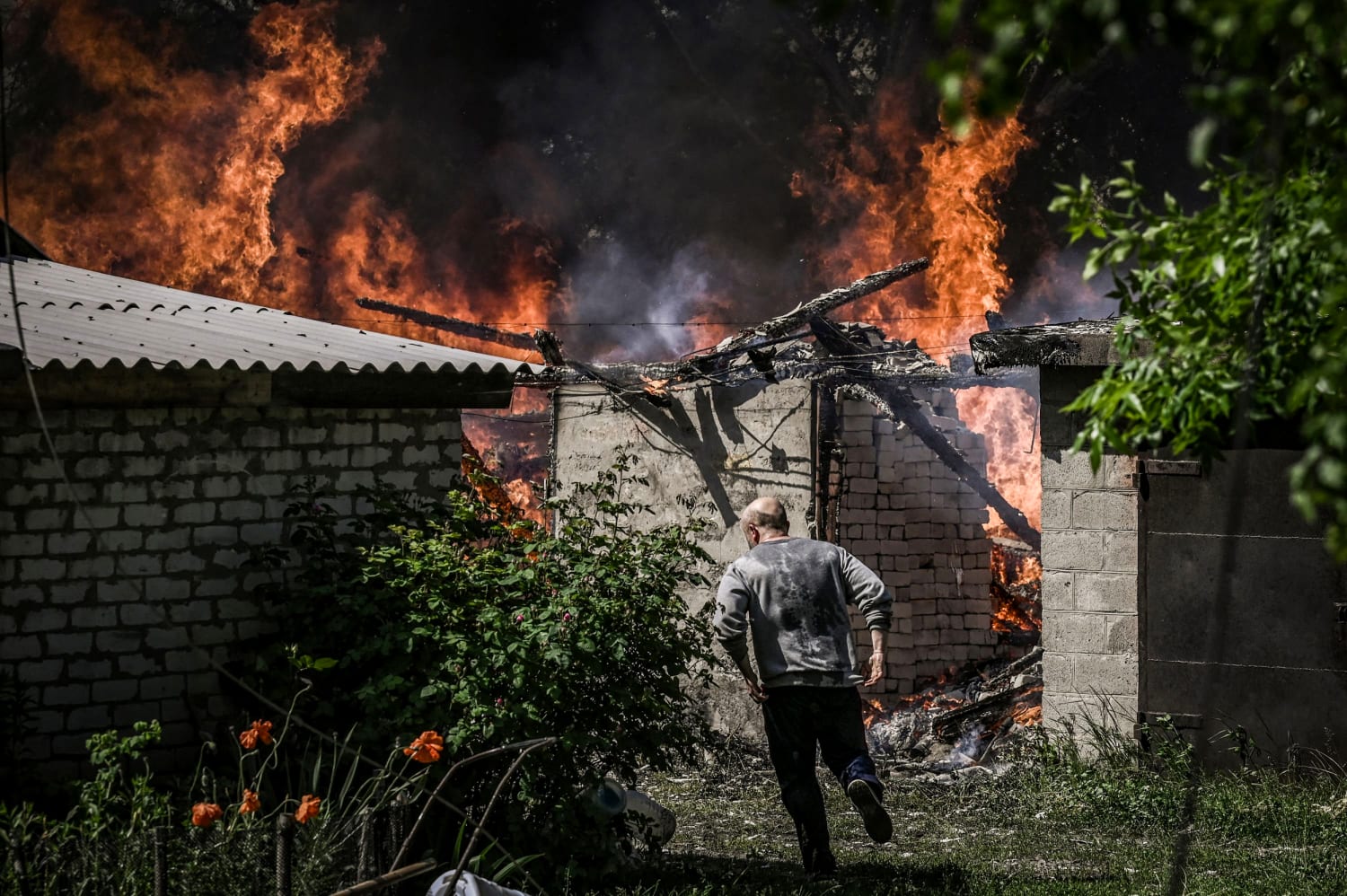 U.S. officials have grappled for weeks over sending the MLRS to eastern Ukraine, largely due to the systems' extended ranges, which could potentially allow Ukrainian forces to fire directly into Russian territory.
Biden on Monday told reporters that the U.S. would not "send to Ukraine rocket systems that can strike into Russia." A senior administration official said Ukraine has agreed not to use them to launch rockets into Russia.
Echoing Kremlin spokesman Dmitry Peskov's comments, Russian Deputy Foreign Minister Sergei Ryabkov warned Wednesday that any arms supplies "increase the risks of a direct collision between Russia and the United States," according to the state-owned RIA Novosti news agency.
Moscow's messaging over the long-range weapons systems showed it "knows exactly how to play on the West's doubts and fear of a direct NATO-Russia confrontation," said Michael A. Horowitz, a geopolitical and security analyst who is the head of intelligence at the consultancy Le Beck International.
He said that it wasn't too late for the weapons to help Ukrainian forces defend positions and stanch further Russian advances in the Donbas.
"But each day the West hesitates is a day Russian artillery rules the battlefield. Russian advances are preceded by massive fire. Each city lost by Ukraine is a city leveled to the ground, making each retreat even more painful," Horowitz said.
Mark Cancian, senior adviser at the Center for Strategic and International Studies, said another Western concern was overloading Ukrainian forces with myriad new weapons systems, all of which require time for soldiers to be trained to use and maintain. 
"The West has already given them artillery, armored personnel carriers, anti-artillery radars," he said. 
"If the Ukrainians had two years to absorb all this, that would be no problem. But they're doing this in real time. We're asking the Ukrainians to do in a couple of weeks what it would take us several months to do."
A defense official said Tuesday that the Defense Department believes it can get the training for Ukrainian troops down to a week or two for basic operations and that there will be longer training courses for maintenance of the system.