U.K. lawmaker stabbed to death while holding meetings with voters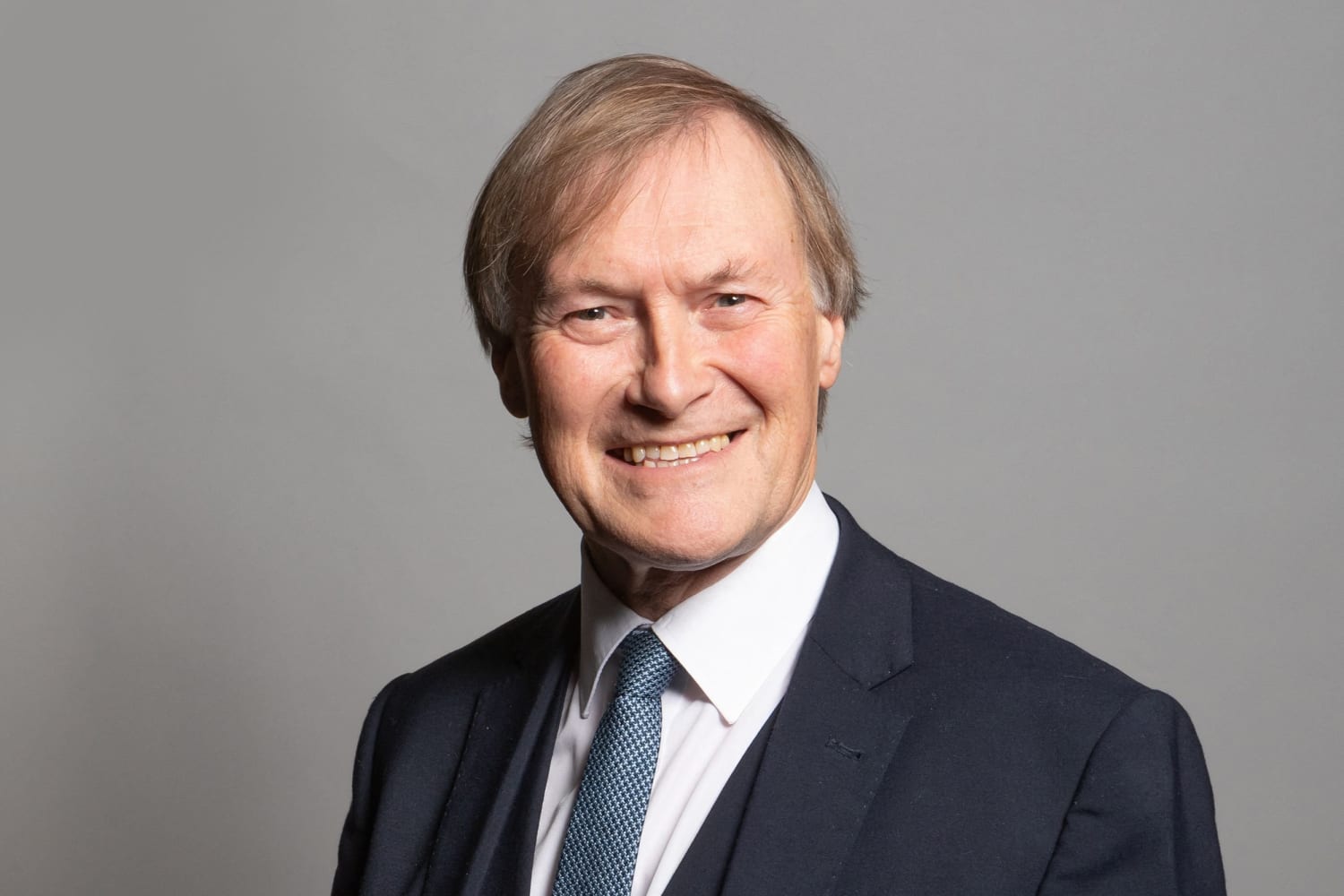 LONDON — British lawmaker David Amess was stabbed to death Friday while holding regular meetings with constituents, his office and fellow lawmakers said.
Amess, 69, was attacked at a Methodist church in Leigh-on-Sea, a coastal town east of London, according to his office.
Essex Police said they have arrested a man and recovered a knife.
The incident carried echoes of 2016 when Britain was rocked by the murder of Labour lawmaker Jo Cox by a far-right extremist. She was shot and stabbed in the street in Birstall, a village in north England, where she had been due to hold meetings with constituents.
Photographs from the scene Friday showed police holding automatic rifles and wearing body armor guarding the door of the church, which was behind police tape. At least two police cars and two ambulances were at the scene.
Essex Police have appealed for anyone to contact them who may have captured the incident on doorbell cameras or dash-cams.
Lawmakers from across the political spectrum reacted in shock to the news.
Former Conservative prime minister, David Cameron, posted, "Very alarming and worrying news reports coming from Leigh-on-Sea. My thoughts and prayers are with Sir David Amess and his family."
Tracey Crouch was among the dozens of sitting Conservative lawmakers to send their thoughts.
Keir Starmer, leader of the opposition Labour Party, tweeted, "Horrific and deeply shocking news. Thinking of David, his family and his staff."
After Friday's stabbing, Brendan Cox, the husband of the Labour lawmaker murdered in 2016, wrote on Twitter, "Attacking our elected representatives is an attack on democracy itself. There is no excuse, no justification. It is as cowardly as it gets."
In 2010, Labour lawmaker Stephen Timms survived a stabbing in his constituency office.
Timms tweeted that he was "appalled to hear of the attack" on Amess. "I know him well and am thinking of him with very best wishes as we await further news."
Amess first became a member of Parliament in 1983 and has represented the constituency of Southend West since 1997.
Matthew Mulligan, Bianca Britton and Caroline Radnofsky contributed.